Director of Admissions
Maggie Cain
Physical Address
Business Office 108 Executive Park
Asheville
,
NC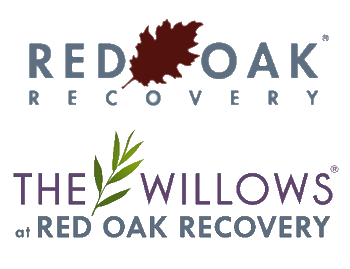 redoakrecovery.com
RED OAK RECOVERY®: YOUNG ADULT MEN Anger. Low self-esteem. Failure to launch. Stress management. These are just a few of the many issues that impact young men recovering from trauma, substance use, and/or co-occurring disorders. This is why we have developed a unique program for our young male clients – one that helps build self-esteem during and after their stay as well as equips them to remain sober, become more self-sufficient, identify triggers that precede relapse, cope with stress, manage anger, and manage co-occurring disorders. THE WILLOWS AT RED OAK RECOVERY®: YOUNG ADULT WOMEN At The Willows, we address trauma alongside of substance abuse and mental health to help women overcome underlying issues fueling self-destructive behaviors. Our trauma-informed treatment program utilizes an integrated approach – based on theory, research, and clinical experience. Our program is centered on providing freedom from the destructive thoughts, actions, and self-sabotage that stem from trauma. Our safe and supportive environment helps women as they learn to address the past and move forward.
General Information
Leased By Program
10 years years
Private LLC
Residential Treatment
38 Acre Campus (men/women)
Program
Students are Always in "Line-of-Sight" with staff
ADHD
Alcohol Addiction
Anxiety Disorder
Bipolar and related Disorders
Chronic Pain
Codependency
Depressive Disorders
Dual Diagnosis
Mood Disorders
Substance Abuse
Substance Use Disorder
Substance/Medication-induced Psychosis
Trauma/PTSD
HIGH: Family Expected on weekly calls (or more) & to attend all family workshops (weekly , monthly or quarterly)
Call for more information
Therapy - Group
Licensed Practical Nurse
Medical Doctor
Psychiatrist
Psychologist
Recreational Therapist
Registered Dietician
Registered Nurse
Accredition / Affiliation
State License
North Carolina Department of Health and Human Services
Nuts & Bolts
Call for more information
$20,000 - $25,000 / month
Insurance
Private / Self Pay
Breakout Billing For Insurance
In Process (by independent party)
Mission Statement
REDEFINING THE CLINICAL EXPERIENCE™ RED OAK RECOVERY® and THE WILLOWS AT RED OAK RECOVERY® are clinically-driven trauma focused substance abuse and mental health treatment programs that offer gender specific care to young adult men (ages 18-30) and women (ages 18-35). Our developmentally specific treatment methods take into account clients' unique stories, trauma history, gender challenges, substance abuse history, relapse triggers, and mental health issues. Our multi-credentialed (clinical addictions and mental health) master's level clinicians integrate research-based practices with complementary modalities to help clients honor themselves, recognize their self-worth, and pursue positive, lasting change.