Gender ::
Female | Male | Transgender
Director of Admissions
Kelli Waite, LMSW
Physical Address
5130 Rose Hill Blvd.
Holly
,
MI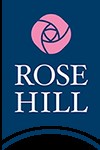 rosehillcenter.org
Located on over 400 acres in Holly, MI, Rose Hill Center is a Joint Commission accredited residential rehabilitation facility for adults with mental illness. Rose Hill Center's psychiatric rehabilitation program is based on the belief that recovery takes place when people receive professional psychiatric care while participating in meaningful activity within a consistent, compassionate, dignified environment. The core program offered provides individuals with insights, life skills, attitudes and medication regimens needed to manage their illness and reach their highest level of independence. Rose Hill's professional mental health team and support staff direct a comprehensive program, including: - Clinical care - Therapeutic work program (horticulture, animal care, kitchen and housekeeping) - Job readiness classes - Social interaction - Recreation. Concurrently, a Rose Hill psychiatrist works closely with each patient to develop an effective medication regimen that establishes the stability required to participate in the rehabilitation process. Other levels of on campus programs include: - Extended Residential - Transitional Living - Co-Occurring Residential (SUD, ASD, or BPD) A continuum of care is offered through the Community Support Program as graduates of the on campus programs integrate into the community. Since opening in 1992 hundreds of individuals and their families have benefited from their association with Rose Hill because our program helps people achieve their individual goals. Rose Hill provides peace in mind for patients and peace of mind for families.
General Information
Privately Owned
Rose Hill Center
Program
Single Rooms with Shared Baths
Anxiety Disorder
Bipolar and related Disorders
Depressive Disorders
Dual Diagnosis
Major Depressive Disorder
Mood Disorders
Personality Disorders
Psychotic Disorders
Schizoaffective Disorder
Schizophrenia Spectrum
HIGH: Family Expected on weekly calls (or more) & to attend all family workshops (weekly , monthly or quarterly)
Transition Unsupervised Housing
Community Outpatient Services
Therapy - Group
Psychiatrist
Psychologist
Registered Dietician
Registered Nurse
Accredition / Affiliation
Nuts & Bolts
Call for more information
Private / Self Pay
Breakout Billing For Insurance
Transitional Living / Community Based Support
Program
Visits are tied to program
Apartment Living: Support staff on call
Dorms: Live in support staff
Therapy
Provided as Part of Program
Technology
Hardwired Computers
Students have Laptops
}
Education
College University or Community
Accreditation
State License
Adult Foster Care for Mental Health
Nuts & Bolts
Call for more information
$15,000 - $20,000 / month
Private / Self Pay
Call For More Information
Infectious Disease
Major Injury | Death
Length of time is based on severity of incident
Mission Statement
To provide highly effective and sustainable therapeutic programs for adults with mental illness, and associated disorders, which enable them to manage their symptoms and lead fulfilling lives.