Gender ::
Female | Male | Transgender
Director of Admissions
admissions
Physical Address
5130 Rose Hill Blvd.
Holly
,
MI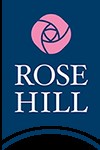 Located on over 400 acres in Holly, MI, Rose Hill Center is a Joint Commission-accredited residential rehabilitation facility for adults with mental illness. Rose Hill Center's psychiatric rehabilitation program is based on the belief that recovery takes place when people receive professional psychiatric care while participating in meaningful activity within a consistent, compassionate, dignified environment. The core program offered provides individuals with insights, life skills, attitudes, and medication regimens needed to manage their illness and reach their highest level of independence. Additional levels of care include: - Extended Residential - Transitional Living - Co-Occurring Residential (SUD, ASD, or BPD) - Community Support Program
General Information
Privately Owned
Rose Hill Center
Program
Students are Always in "Line-of-Sight" with staff
HIGH: Family Expected on weekly calls (or more) & to attend all family workshops (weekly , monthly or quarterly)
Accredition / Affiliation
Nuts & Bolts
Call for more information
Mission Statement
To provide highly effective and sustainable therapeutic programs for adults with mental illness, and associated disorders, which enable them to manage their symptoms and lead fulfilling lives.