Gender ::
Female | Transgender
Director of Admissions
Bri Anicetti, Stacy Barnard
Physical Address
530 Upper Flat Creek Road
Weaverville
,
NC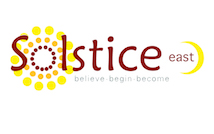 solsticeeast.com
Solstice East is a residential treatment center that has helped hundreds of struggling teens on their journey to solving issues like depression, anxiety, mood disorders, trauma and associated symptoms, drug abuse/addiction, and behavioral problems. Solstice is a warm, inviting residential treatment center for adolescents (Female ,Transmale, Non-binary) ages 14 - 18 located outside Asheville, NC. We work with clients dealing with a range of issues, including: - Depression - Anxiety - Abuse and Trauma - Impulse Control - Low Self-esteem - Relationship Struggles - Family Dysfunction - Body Image Issues - Mild Eating Disorders - Self-harm - Suicidal Ideation - Non-compliance / Defiance - Grief and Loss - Adoption Issues - ADHD - Asperger's Disorder - Non-verbal Learning Disorder - Social Struggles - Gender Identity We work with our clients in a variety of ways, using many different therapeutic techniques, such as: - Family Therapy (Interventions, Groups, etc.) - Equine Therapy (Trauma Focused Equine Assisted Psychotherapy) - Music and Art Therapy - Adventure Therapy - Substance Abuse and Addictions Work (if appropriate) - Group Therapy (Wide Variety of Specialty Groups) - Eye-Movement Desensitization and Reprocessing (EMDR) - Trauma focused Cognitive Behavioral Therapy (CBT) - Somatic Experiencing - Dialectical Behavior Therapy (DBT) - Family Systems - Neuro-feedback - Mindfulness - Experiential Therapy - Intensive Treatment with Relationship-based Interventions We are a SEVIS approved school, so International Students can get school credit while in our care.

General Information
Privately Owned
Solstice East
Residential Treatment
HIGH: Family Expected on weekly calls (or more) & to attend all family workshops (weekly , monthly or quarterly)
Therapy - Individual
Yes, part of the program cost
All therapists are licensed by the state of operation
Additional Professionals & Medical Rule Outs
Insulin Dependent Diabetics (Upon Approval), BMI lower than 18%, Pregnancy
Treatment Modalities
Art
Breathing Techniques / Breath Work
Meditation
Yoga
Academic
Traditional teacher-led class
Year Round School (either quarters, trimester, semesters)
Transition Programming
Additional Therapist To Work With Student Or Family As Transition
Transition House Associated With Program
Formal Transition To Another Therapist
Family Or Student Coaching Support For Certain Amount
Support Family And Participant Until 18 Years
Transition services are included in cost.
Accreditation
Nuts & Bolts
Call for more information
Call for more information
$10,000 - $15,000 / month
Infectious Disease
Major Injury | Death
Pregnancy
Mission Statement
Our mission is to assist adolescents and their families in developing Excellence IN Relationships Influence Character Health (ENRICH) throughout their life journey.