Gender ::
Female | Male | Transgender
Director of Admissions
Jen Murphy and Hilary Moses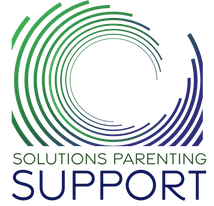 Solutions Parenting Support is a parent specific support program, helping parents to shape their home environment and family system through individualized parent coaching and support. SPS provides coaching, resources and solutions, guiding families to more effectively navigate challenges and to sustain therapeutic changes made throughout treatment. We work with parents at any time during the therapeutic process and we have three primary focus areas where parents seek our clinically based problem solving strategies: • We support and coach parents in early prevention to help a family stay intact when they are experiencing challenges at home. • We walk alongside parents who have children in wilderness therapy or residential treatment and offer clear insight and guidance throughout the process while adding an extra layer of support. • We offer services to parents for the transition period, when a child is moving on from treatment and returning home. During this transitional time, we help parents execute skills they are learning so that they are better prepared to bring their children home. • Solutions Parenting Support works with families and children who come from a complex and diverse background, such as: Gender identity, sexual orientation and varying religious and cultural beliefs. Jen Murphy, LPC & Hilary Moses, LCSW together have a combined 30 years of experience working in and with wilderness therapy programs and residential treatment programs while working with parents around the country helping to reconnect and create successful family relationships.  

Transitional Living / Community Based Support
Program
Unstructured Communication
Education
College University or Community
Nuts & Bolts
Call for more information
Mission Statement
Guiding parents through practical, direct and creative solutions to confidently sustain personal growth and effective parenting.