Gender ::
Female | Male | Transgender
Director of Admissions
Shahara Crist
Physical Address
45 N Orem Blvd, #A-105
Orem
,
UT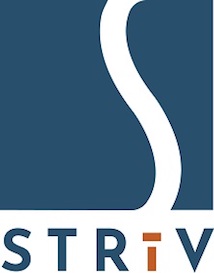 strivforward.com
We provide a community-based, therapeutic- and social-support program for young adults entering – or re-entering – college life. We help students who have struggled along the path toward independence in a variety of ways. They may be dealing with executive skills deficits, social challenges, emotion or behavior dysregulation, attachment issues, mild Autism Spectrum Disorder, gender identity concerns (LGBTQ+), over-dependence on electronics, anxiety/depression, and the like. We take an integrated approach to "whole person" wellness. This means that our programmatic and therapeutic strategies focus on the interconnected nature of the whole – mind, body, heart, and spirit – while at the same time recognizing the critical role of healthy connection and a sense of belonging.
General Information
Private Company - Owners On-Site
Leased By Program
Annually years
The Boulevard Apartments
Transitional Living / Community Based Support
Program
Executive Functioning or Social or Life Skills
Typical Vacations (holidays, summer, etc)
Apartment Living: Support staff on call
Therapy
Provided as Part of Program
Technology
Students phones initially on the program's plan
Education
College University or Community
Accreditation
Use local, accredited academic institutions
Nuts & Bolts
Call for more information
Call for more information
Families notified asap following a major incident
Mission Statement
STRiV supports and inspires each stakeholder to recognize their inherent value, and to develop the competency to courageously express their greatness in their work, their play, and their relationships.