Gender ::
Female | Male | Transgender
Director of Admissions
Admissions Closed
Physical Address
1605 Danielson Road
Kalispell
,
MT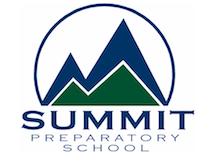 Founded in 2002 Closed May 1, 2020 Announcement from Facebook -- March 11 at 5:11 PM · Dear Friends, Family, Alumni, and Colleagues, Since our founding in 2002 Summit Preparatory School has provided adolescents and their families with an opportunity to help build structure, navigate relationships, overcome social difficulties, rebound from academic failure, resolve family conflicts, develop emotional stability and regain a direction and purpose in life. Over the course of 18 years, hundreds of students walked through our doors, and graduated with a program completion and often high school diploma, but with a better outlook on their future. While we believe strongly in our mission to serve adolescents and families, we are no longer able to sustain sufficient enrollment numbers to continue operation. It is with utmost regret and sadness that today we announce that Summit Preparatory School will be closing its doors as of the next graduation on May 1, 2020. Although we are deeply saddened by this decision, we are grateful beyond words for our students, their families, our referral partners, and dedicated staff who have chosen to make Summit Prep part of their family over the years. We are extremely proud of our alumni, and gain strength knowing that we have had the privilege of being a part of so many lives. Summit Preparatory School is a licensed, SEVIS, accredited, non-profit, co-ed, international therapeutic college prep boarding school. Summit Prep's programming is uniquely designed to support the provision of clinical and academic services within a positive and nurturing living environment.
General Information
Privately Owned
Foundation
Residential Treatment
Students are Always in "Line-of-Sight" with staff
HIGH: Family Expected on weekly calls (or more) & to attend all family workshops (weekly , monthly or quarterly)
Additional Professionals & Medical Rule Outs
Academic
Year Round School (either quarters, trimester, semesters)
Nuts & Bolts
Call for more information
Mission Statement
Founded 2002 -- Closed May 1, 2020.