Director of Admissions
Marcy Clark
Physical Address
65 N 1150 W
Hurricane
,
UT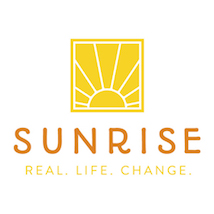 sunrisertc.com
Sunrise provides therapeutic healing and engaging academics to adolescent girls, ages 13 - 17, who are bright, curious, and capable and have struggled with deep-rooted emotional issues that have kept them from reaching their full potential. Many have experienced: *Trauma *Chemical dependency *Mental illness *Depression *Anxiety *Low self-esteem Our fully-integrated, relational DBT program creates a supportive, loving environment providing the girls opportunities to practice DBT skills throughout each day. Our evidence-based clinical model stems from a long practice of gathering and analyzing data during treatment and for years after transition, so that each girl is supported by our multi-disciplinary treatment team, in the treatment that best meets her needs in that particular moment. We empower our girls to make Real Life Change by creating opportunities for them to participate in the community through: *Service-learning activities *College attendance *Team sports *Art and music *Internships *Recreational experiences Our in-town and at-home Transition Programs provide ongoing support to Sunrise students and their families after graduation. At Sunrise, we envision a world where girls make peace with their past, thrive in the present, and move boldly into their futures, for a life of emotional health, personal growth, and independence.

General Information
Leased By Program
10 Years years
Private Owner
Residential Treatment
HIGH: Family Expected on weekly calls (or more) & to attend all family workshops (weekly , monthly or quarterly)
Therapy - Individual
All therapists are licensed by the state of operation
Additional Professionals & Medical Rule Outs
Students who require 24/7 nursing care.
Treatment Modalities
Authoritative Guidance Parenting Model
Art
Breathing Techniques / Breath Work
Meditation
Yoga
Academic
8 - 12
College
Call for more Information
Traditional teacher-led class
Teachers support blended learning
Year Round School (either quarters, trimester, semesters)
Transition Programming
Formal Transition To Another Therapist
Individual Therapist Goes Home With Student To Facilitate
Family Or Student Coaching Support For Certain Amount
In Town Coaching
Accreditation
Nuts & Bolts
Call for more information
Call for more information
Call for more information
St. George Municipal Airport [SGU]
Internal & NATSAP Outcome Studies
Major Injury | Death
Restraint
Runaways
Mission Statement
Sunrise is a place that restores hope and resiliency to girls and their families. We exist to heal generations by facilitating lasting change in families.