Director of Admissions
Dottie Lank - BSW
Physical Address
500 Winding Gap Road
Lake Toxaway
,
NC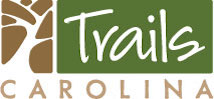 trailscarolina.com
The Trails innovative model focuses on three beliefs that have driven our programming decisions: --We believe that families benefit from being involved in their child's process. --We believe that practicing and applying the lessons learned in wilderness to everyday situations promotes lasting change. --We believe that a wilderness setting enhances the benefits of therapy. Guided by these beliefs, Trails has developed an innovative model of wilderness therapy. We capitalize upon the profound effects of a student's wilderness experience by interspersing time at our campus. As students face the challenges of the wilderness program their perspective begins to change and behaviors quickly follow. This helps build self-confidence and increase self-awareness as our Therapeutic, Wilderness, Residential, and Academic Teams help daily experiences become teachable moments. Between expeditions, students reside at our base camp where they apply their wilderness lessons to different people and places. This ability to transfer their skills and experiences to new situations helps students develop practical, real-life skills. We've created a family program that is integrative, effective, and one that shines within the industry. Because of this, we ask that our students' family be an active part of the process. The work that the family does with the Trails family therapist, parallels what their child is experiencing – this allows for both the family and the child to heal, as well as enhances the families work that is done with their child.
General Information
Private Company - Owners On-Site
Privately Owned
Trails and partners
Group
Single Gender Group(s)
Call For More Information
Family Participation
4 day post-graduation family reintegration therapy
Clinician Information
All therapists are licensed by the state of operation
Call for more information
Breathing Techniques / Breath Work
Meditation
Yoga
Mindfulness Based Stress Reduction
Medical / Wellness
Contracted psychiatrist as needed
EMT
Physician / MD
Psychiatrist / MD
Actively Suicidal
Fire Starter
> Max BMI
< Min BMI
Need for Detox?
Pregnancy
Call For more information
Psychological Evaluations
Academic Offering
SACS / Advanced-ED accredited through Trails Carolina
Program Licensing and/or Accreditation
SACS accreditation (Southern association of colleges and schools, Program Licensing/Accreditation: NC department of health and human services, Carf (Commission on Accreditation of rehabilitation facilities accredited, Natsap, OBH Council, SACS
University of Arkansas - Personal/Family/Outcomes
Nuts & Bolts
Call for more information
Mission Statement
We create connections. Rooted in tradition, the Trails Carolina team cultivates personalized experiences for youth and families through a modern transitional wilderness model that teaches adaptability and resilience. Graham Shannonhouse (Founder & Owner/Operator) established Trails in 2008 to deliver upon the promise of wilderness therapy—to create lasting change in the behaviors of teens.