Director of Admissions
Dr. Thomas Nowak
Physical Address
91 Oakham Road
North Brookfield
,
MA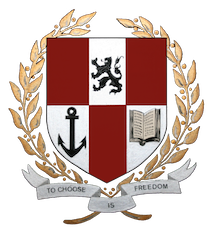 valleyviewschool.org
Valley View School is a small, private therapeutic boarding school serving boys in grades 6-12. Our campus is situated on 215 acres of forests and rolling hills in the heart of New England just 90 miles outside of Boston. We are a therapeutic community fostering the growth of our students through a well-developed, integrative program where supportive interventions and high expectations are balanced to create a structured and supportive learning environment. It is where our students are taught to learn self control and anger management, to create and cultivate relationships with peers and adults, to develop compassion, empathy and respect for others and to realize their true potential. Our overall program consists of a comprehensive blend of Therapy, Academics, Athletics, Arts and Activities challenging our students emotionally, intellectually and physically. Valley View students are between the ages of 10-15 upon enrollment and may have a history clinically identified as: - Anxiety - ADHD - Oppositional Defiant Disorder - Childhood Bipolar - School Phobias which may be created by life experiences such as: - adoption - divorce - early attachment issues - frustration with family, peers and school Our experienced clinical staff consists of licensed Ph.D. Clinical Psychologists, a Board Certified Child Psychiatrist and Master's level Clinicians. Our therapeutic approach is based on a student's individual needs.
General Information
Privately Owned
Valley View School
Residential Treatment
Single Rooms with Shared Baths
Doubles
Triples
Students are Always in "Line-of-Sight" with staff
HIGH: Family Expected on weekly calls (or more) & to attend all family workshops (weekly , monthly or quarterly)
Insurance
Call For More Information
Therapy - Individual
All therapists are licensed by the state of operation
Additional Professionals & Medical Rule Outs
Treatment Modalities
Call For More Information
Academic
Traditional teacher-led class
Teachers support blended learning
Packets with teacher support
Computer Aided, Google Chrome Books, Integrated SmartBoard Technology
Call For More Information
Year Round School (either quarters, trimester, semesters)
Call For More Information
Accreditation
Curriculum approved by N. Brookfield School System
Nuts & Bolts
Boston, Logan International Airport [BOS]
Call For More Information
Infectious Disease
Major Injury | Death
Restraint
Mission Statement
At Valley View School, our mission is to create a stable, consistent and structured environment (milieu) where the total impact of the experience upon a boy contributes to his becoming the best possible version of himself.