Director of Admissions
Katie Walsh, M.Div, LICSW
Physical Address
11 Bobcat Blvd.
Windsor
,
NH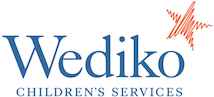 thewedikoschool.org
The Wediko School is a residential treatment center that offers clinical and educational services for middle- and high-school-aged boys in a safe, therapeutic, and educational environment. Wediko clinicians work closely with the student's family and referring professional with the goal of returning the child to his home and community, or a less restrictive school, as soon as possible. Wediko works with students who are struggling with complex psychiatric profiles and disruptive behaviors. Often, students do not fit neatly under the criteria of a specific diagnosis or they have been diagnosed with multiple disorders, including, but not limited to, the following: * Bipolar Disorder * Depression & Mood Disorders * Anxiety Disorders * Attention Deficit Hyperactive Disorder (ADHD or ADD) * Reactive Attachment Disorder * Post Traumatic Stress Disorder * Asperger's Disorder * Non-Verbal Learning Disorder (NVLD) Wediko's Campus offers the true feel of New England. Located less than two hours from Boston, in Southern New Hampshire and just off the beaten path, the 450-acre lake front campus includes a newly renovated dining hall, school buildings, dormitories, a gymnasium, biking and hiking trails, athletic fields, and tennis courts. Summer Program (Co-ed): Since 1934, Wediko has offered an intensive 45-day residential treatment program for boys and girls (ages 9-18) during the summer.
General Information
Privately Owned
The Home for Little Wanderers
Residential Treatment
Single Rooms with Shared Baths
Doubles
Students are Always in "Line-of-Sight" with staff
HIGH: Family Expected on weekly calls (or more) & to attend all family workshops (weekly , monthly or quarterly)
Therapy - Individual
Yes, part of the program cost
Additional Professionals & Medical Rule Outs
Medically complex students are considered on a case-by-case basis, taking into account our distance from a hospital.
Academic
Traditional teacher-led class
Teachers support blended learning
Year Round School (either quarters, trimester, semesters)
Call For More Information
Transition Programming
Formal Transition To Another Therapist
Family Or Student Coaching Support For Certain Amount
Accreditation
State License
NH Department of Education
NH Department of Education
Nuts & Bolts
$10,000 - $15,000 / month
Call For More Information
Elopement
Infectious Disease
Major Injury | Death
Restraint
Runaways
Mission Statement
Wediko Children's Services is a non-profit organization committed to improving children's lives. Using a strength-based approach, Wediko responds to the needs of children who face repeated obstacles to development due to emotional, behavioral, environmental, and learning issues. Through a continuum of flexible services and multi-disciplinary training programs, Wediko develops enduring partnerships with children, families, schools, and the community. Wediko strives to capture success and restore a sense of competence and hope.