Director of Admissions
Wendy Ballard
Physical Address
5500 w bagley park rd
West Jordan
,
UT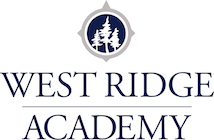 West Ridge Academy, a non profit treatment program, offers a full continuum of Clinical Services while modeling a normalized home like setting using "practice parents" as we reiterate the skills and principles taught in The Family Teaching Model. Our continuum of care includes: • Residential Treatment including Aftercare • Day Treatment • In Home Services • Out Patient • Community Groups • Assessment Our clinical work emphasizes relationship based therapy for teens ages 9-18 augmented with the use of: • Dialectical Behavioral Therapy (DBT) • Cognitive Behavioral Therapy (CBT) • Eye Movement Desensitization Reprocessing (EMDR) • Neurofeedback Our teens live in On Site Homes with staff that emulate parents and give them an opportunity to practice interactions they struggle with at home. Our staff are heavily trained in the following: • de-escalation tactics • processing interactions • integrating coping skills • problem solving In addition to our clinical services West Ridge offers a Sports, Music and Arts, and Recreational Therapy Programs. In sports we compete with public and private high schools in division 1A: • Basketball (Boys and Girls) • Baseball (Boys) • Volleyball (Girls) • Cross Country (Boys and Girls) • Track (Boys and Girls) We integrate the use of Music, Arts, and Recreation Therapy to offer healthy outlets to our teens.

General Information
Privately Owned
West Ridge Academy
Residential Treatment
HIGH: Family Expected on weekly calls (or more) & to attend all family workshops (weekly , monthly or quarterly)
Therapy - Individual
All therapists are licensed by the state of operation
Additional Professionals & Medical Rule Outs
Axis 1 eating disorder - feeding tube
Academic
Teachers support blended learning
Year Round School (either quarters, trimester, semesters)
Accreditation
Nuts & Bolts
Infectious Disease
Major Injury | Death
Pregnancy
Mission Statement
West Ridge Academy provides lasting solutions through comprehensive mental health services for youth ages 9-18 and their families. Indeed, we create an atmosphere of real change for future generations. This is where hope begins.