Gender ::
Female | Male | Transgender
Director of Admissions
Elaine Vance
Physical Address
2120 SW Jefferson St. Suite 300
Portland
,
OR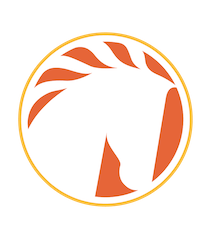 windhorseimh.org
An alternative nonprofit since 1993, Windhorse Integrative Mental Health is a community-integrated program for adults experiencing various mental health challenges (depression, schizoaffective disorder, trauma, bipolar, social anxiety, schizophrenia, etc.). Many clients face secondary addiction issues. While valuing clinical perspectives, we go beyond diagnostic labels to recognize each person's strengths and history of sanity. Windhorse operates in three locations: Northampton, MA; San Luis Obispo, CA; Portland, OR An alternative to current mental health residential treatment programs, Windhorse uses multi-disciplinary clinical teams and therapeutic households in the community to support our client's recovery journey. Clients receive more therapeutic 1-on-1 time with clinicians each week then most other programs. Through this strong web of support, Windhorse clients live with the same dignity and respect as their peers whose lives have not been disrupted by a mental illness. Our program is based on three healing principles: - All human beings are fundamentally sane - If a healthy environment is created, clients will have a greater probability of recovery - Recovery is discovering one's own fundamental health and sanity No matter how severely confused a mind has become, recovery is possible.
General Information
Privately owned homes and leased apartments
Program
Single Rooms with Private Baths
leased apartments with therapeutic housemate
Anxiety Disorder
Bipolar and related Disorders
Depressive Disorders
Dissociative Disorders
Dual Diagnosis
Mood Disorders
Personality Disorders
Psychotic Disorders
Schizoaffective Disorder
Schizophrenia Spectrum
Substance/Medication-induced Psychosis
Trauma/PTSD
MIDDLE: Family can opt in & out of their involvement based off the timing and current issues in treatment
Call for more information
Accredition / Affiliation
Nuts & Bolts
Call for more information
Call for more information
Portland International Airport [PDX]
Association for Community Integrated Programs
Transitional Living / Community Based Support
Program
Primary Psychiatric Challenges
Call For More Information
Visits are tied to program
Part of the team- weekly conversations with staff
Apartment Living: Live in support staff
Apartment Living: Support staff on call
Houses: Live in support staff
Therapy
Provided as Part of Program
Groups are voluntary and foster community
Education
College University or Community
Nuts & Bolts
Call for more information
Call for more information
Portland International Airport [PDX]
Call For More Information
Infectious Disease
Major Injury | Death
we keep families involved immediately
Mission Statement
Windhorse Integrative Mental Health, Inc. is a coalition of professionals, consumers and family members committed to providing a comprehensive range of services to disturbed individuals and their families. Our treatment approach is based upon the recognition that significant recovery from major mental disturbances is possible when catalyzed by authentic therapeutic relationships in home settings. To promote recovery, each individual treatment program is designed to attend to the physical, social, mental, and spiritual aspects of the whole person.