Note to the reader: There are now 43 different Recovery High Schools in the US. 7 Recovery Schools are Accredited by ARS.
There are vast differences in intervention approaches to teens with substance abuse. After the 30, 60, 90 days, 6 months or a 1 year plus of treatment for substance use, all providers are going to have strong recommendations for aftercare and what that continuity of care needs to look like. But what choices a family can afford is tremendously important in the final decision. This is where Recovery High Schools emerge as a viable option for many families. There are 36 of them in the US and at least seven more developing. This is an area of growth in the education of high school students. If you do not know what they are and you have a child or client with substance use, abuse, or dependence, it is time to learn.
It is unrealistic, and sometimes very dangerous, for a student to return to their home and therefore original drug environment, with all its triggers and characters and connections, and without the visceral support network of a treatment facility. Ally Haydon, LCDC, the Program Manager/Recovery Coach at Archway Academy in Houston, Texas explained the mission of Recovery Schools: "it give adolescents in recovery a safe, sober environment in which to attend their regular high school classes with other teens who are also in recovery, and earn a diploma." Hayden further explained, "Recovery high schools erase many of the negative peer pressures adolescents might face in standard public high schools such as being with their old friends they used with, turning down invitations to parties, and trying to explain their sobriety and recovery to people who may not fully understand or support them." Recovery high schools are safe places for high school students to land post-treatment and focus on the work of education, securing academic credits, and reintegrating into life in a safe, supportive environment.
The first Recovery High School opened in Maryland in 1979 and as the concept flourished, the Association of Recovery Schools (ARS) developed standards and support for other burgeoning recovery high schools and this is how Recovery Schools are defined according to Andrew Finch, Ph.D., Associate Professor of the Practice of Human and Organizational Development at Vanderbilt University and co-founder of ARS:
Although each recovery high school operates differently depending on available community resources and state standards, each recovery high school shares the following goals:
GOAL #1. To educate all available and eligible students who are in recovery from substance use disorder or co-occurring disorders such as anxiety, depression, and attention deficit hyperactivity disorder
GOAL #2. To meet state requirements for awarding a secondary school diploma
GOAL #3. To support students in working a strong program of recovery.
Andrew Finch, Ph.D., has been publishing studies and books on teen and college addiction and recovery since 2003; in his comparison of 4 recovery schools in 3 states. These are the 3 trends he has seen:
Once the students get sober, their co-occurring disorders become noticeable in a school setting
Students report not hanging out with other substance-using students as they progress into their own recovery,
Significant reduction of alcohol use and significant reduction of marijuana especially when they are connected and relating to their teachers.
The trends are not surprising, but rather reveal what professionals know intuitively. Recovery Schools are showing students on a daily basis what it means to lead a sober life where the teens can form relationships with teams and find success socially and academically. The study will also reveal areas where the Recovery Schools will need to evolve their education programming.
The Association of Recovery Schools (ARS) "provides deep expertise, resources and data-driven best practices to Recovery High Schools through training, consulting and accreditation services". Not all ARS members are accredited, but many are on the path, which raises the standard and requires the members to look in the mirror and grow professionally. They are organized and growing and require that each school has these four components in order to call itself a Recovery School:
Educate students in recovery from substance use disorder or co-occurring disorders
Meet state requirements for awarding a secondary school diploma
All students enrolled must be in recovery and working a program of recovery as determined by the student and the schools
Available to any student in recovery from substance use or co-occurring disorders who meets state or district eligibility requirements for attendance
Recovery High Schools are growing and developing an exciting movement in young adults' recovery, they create a safe place for students who want to continue high school in a safer milieu. Recovery Schools employ teachers who understand what it means to be in recovery, with the inherent struggles and malfunctions; Recovery Schools have mentors or recovery coaches to assist the teen's path of recovery.
Along with public schools, some charter, alternative schools, and even independently owned and managed schools operate as Recovery Schools (in California, Connecticut, Massachusetts, Texas, Minnesota, Ohio, New Jersey, Washington, Pennsylvania, Wisconsin, Wyoming, and Oklahoma). All of these options mean there is not just one way to create a recovery school.
Recovery high schools are needed around the country. I challenge those reading this blog who are parents, family members, or professionals who know that a recovery school is needed in your area to do a needs assessment and start one – with the help of the ARS. To learn more about Recovery High Schools read the blog interview with John Cates MA, LCDC, about Alternative Peer Groups and how they are part of recovery schools.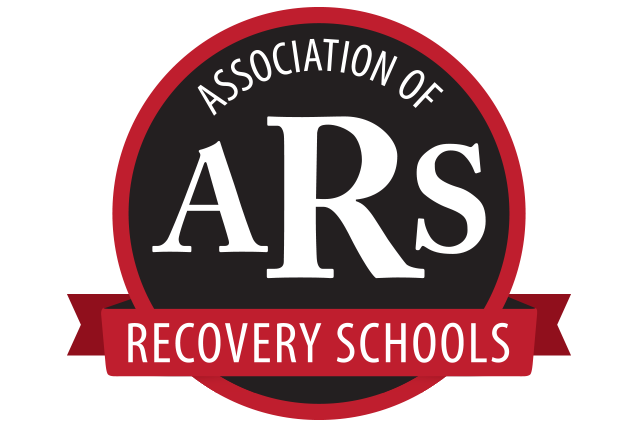 About the Author
Jenney Wilder, M.S.Ed, launched All Kinds of Therapy in 2015, as the only independent online directory for the Family Choice Behavioral Healthcare Industry. With an impressive case of ADHD and her starter career in the 90's in Silicon Valley, the dream for creating a website with features like side-by-side comparison and an integrated newsletter was born. Jenney stopped counting treatment centers and all types of schools that she has visited when she hit 500 many years ago. She was the sponsoring author of the only Economic Impact Study of the Family Choice Behavioral Healthcare Industry, which revealed the only true financial figures about this industry (in Utah). Jenney has a Masters in Special Education from Bank Street College (NY) and a Bachelors of Arts focused on History from Wheaton College (MA).