Updated March 22, 2020 to include Podcast interviews with Executive Directors
Described in detail in the Washington Post, an extremely contagious new coronavirus was detected in China during the last days of 2019. The disease, now named COVID-19 ("COronoVirus Infectious Disease 2019"), has spread beyond China's borders and has killed more than 2,500 people.
With the disease rapidly spreading around the globe, and the stock market tumbling on fears of an international recession, people are understandably concerned – even though most cases of the disease are mild. A recent Washington Post Article asked the question "How Deadly Is It?" and there is good news. Right now, it seems that COVID-19, "is less deadly than SARS, which killed about 10 percent of people who were infected during the outbreak that began in 2002." The article went on to explain that "as of Feb. 7, about 2 percent of the reported cases have been fatal, but many experts say the death rate could be lower. That's because early in an outbreak, mild illnesses may not be reported."
Boarding schools, colleges and universities, and treatment programs around the country are taking the spread of the coronavirus into consideration and preparing institutional and organizational policies and responses – just as they do for any communicable disease. Families are encouraged to review fact-based information from organizations such as the Centers for Disease Control and Prevention (CDC), be in touch with healthcare providers, and to reach out directly to programs if they have specific questions.
How Does COVID-19 Spread and What Can Be Done?
Based on what we know at this time, coronavirus spreads like the common cold.
To prevent the spread:
Keep your hands away from your face.
Wash hands with soap and warm water for 20 seconds (sing the ABC's or Happy Birthday every time you wash). When teaching children, have them pay attention to between the fingers, under nails and the backs of the hands; these are often unsanitized.
In the absence of soap and water, use a 60-90% alcohol-based hand sanitizer, and regularly wipe down and disinfect frequently touched or high-traffic areas (i.e., door knobs).
Cover coughs and sneezes with a tissue, and then throw it in the garbage. When unavailable, always cover by coughing into your elbow.
Stay home from work or school if you are sick.
Keep your germs to yourself – and that includes if you intend to visit your child in treatment. If you are not feeling well — STAY HOME and get healthy.
Because allkindsoftherapy.com is an online treatment directory, we have reached out to many of the treatment and intervention programs for up-to-date information. All of them reported back that they are following the CDC guidelines and training staff and educating the students based on the developmental level of the student/child/young adult enrolled in their program.
How are wilderness therapy programs preparing for COVID-19?
By design of Wilderness Therapy Programs, they are keeping clients clean and worried about the spread of viruses and flu in the middle of winter. Respondents said they continue to keep the teens and young adults safe during cold and flu season with programmatic winter policies:
Hand washing circles 3x a day
Supervised hand washing after bathroom runs
Health checks 3x a day
Contact medical director and nurse at first signs of flu like symptoms. (New Vision Wilderness, WI & OR)
Admissions Process Pre-screening Already Heightened because of Flu Season, and especially now. Prior to arrival inquiring if a student has been on a plane in the last 2 weeks or has the student been out of the country (where)? Inquiring about exposure to others with flu illness or symptoms
Admissions Rule Outs = fever chills body, or aches within the last 2 weeks Rule out shortness of breath, fatigue, cough, headaches.
Vigilant hand washing and constant reminders about covering your mouth/nose when coughing and sneezing additionally, keep hands away from face/mouth, eyes.
Increasing disinfecting common areas
No sharing personal items
Family visits = requesting parents who are not feeling well stay at home and not visit the island. (Pacific Quest, HI)
When it comes to infectious disease, the benefit of being an expedition model wilderness program is that our clients are already in an austere and healthy outdoor environment where they are isolated from outsiders, typically only coming into contact with our support staff. To that end, we have a two-phase plan in place to test, treat, and quarantine clients who show any symptoms, the first phase effective immediately and the second phase to be put in place for any client who would come to us from an area affected by the virus, as identified by the CDC.
We have also put in place hygiene protocols that go above and beyond what we already practice, in order to prevent the spread of the virus from anyone who may be asymptomatic or pre-symptomatic. (Elements Traverse and Elements Wilderness Program, UT)
A hybrid wilderness therapy program in Maine, Summit Achievment, reported they are monitoring the situation closely with guidance from The Maine Center for Disease Control and Prevention (Maine CDC). We are asking all potential applicants and new staffwhere they have traveled within the last two months. If they have been in a known outbreak area, we are deferring their admissions or employment until they have had 30 days without fever or other symptoms. Our physician, who is on campus every Tuesday and our nurse, who is on campus Monday and Tuesday, are meeting (as always) every new student upon admission to review any medical issues and updating us daily with virus protocols. Additionally, doubling down on training staff and students the importance of washing hands thoroughly with soap and water, covering mouths and nose when coughing or sneezing. We are also keeping the campus disinfected (Summit Achievement, ME).
How are teen and young adult residential treatment programs preparing for COVID-19?
How are 18+ young adult assessment, gap year/transitional living/ sober living programs preparing for COVID-19?
The Podcast, Mental Horizon's with Virgil Stucker, which is available on Stitcher, Apple Podcasts, and SoundCloud interviewed two Executive Directors to talk about what they are doing to support, education, continue programming and so much more for the particpants of these Young Adult programs.
S2E10: COVID-19 and Residential Treatment Programs – a brief, special episode with Eric Levine, EdD, Executive Director of CooperRiis Healing Community in North Carolina.
S2E11: Social Connectedness During a Global Crisis with Ross Ellenhorn, PhD talking specifically about what they are doing to keep their participants safe and how it is operating. Ellenhorn is located in NYC, Boston & NC.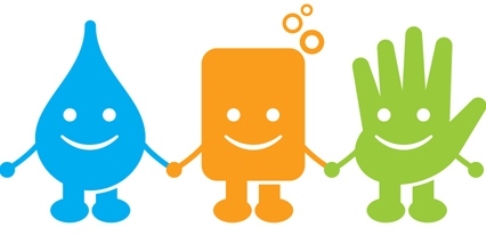 What I learned, and hopefully you did too, is that these assessment, treatment and transition programs for teens and young adults are READY! And if your questions were not answered, call admissions and get them answered. Keep up to date on the most-current CDC guidelines. I can tell you these programs are a lot safer than my home. I am going to go wash my hands now.
About the Author
Jenney Wilder, M.S.Ed launched All Kinds of Therapy in 2015, as the only independent online directory for the Family Choice Behavioral Healthcare Industry. With an impressive case of ADHD and her starter career in the 90's in Silicon Valley, the dream for creating a website with features like side-by-side comparison and an integrated newsletter was born. Jenney stopped counting treatment centers and all types of schools that she has visited when she hit 500 many years ago. She was the sponsoring author of the only Economic Impact Study of the Family Choice Behavioral Healthcare Industry, which revealed the only true financial figures about this industry (in Utah). Jenney has a Masters in Special Education from Bank Street College (NY) and a Bachelors of Arts focused on History from Wheaton College (MA).