Gender ::
Female | Male | Transgender
Director of Admissions
Adam Ray
Physical Address
5 Elmore St.
Asheville
,
NC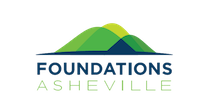 foundationsasheville.com
Foundations Asheville is a young adult transition community located in the mountains of North Carolina. The program serves young adults age 18-24 who are looking to acquire the tools to make the transition from adolescence to life as independent adulthood. Foundations helps young adults aspire to find meaning, direction, relationships, and self-reliance in their lives. We focus on six areas of importance for Young Adult independence: 1) Academic and Vocational Success 2) Financial Management 3) Social Integration 4) Personal Health 5) Functional Living Skills 6) Hobbies and Interests
General Information
Private Company - Owners On-Site
Transitional Living / Community Based Support
Program
Executive Functioning or Social or Life Skills
Failure to launch
Sober Community
Supportive College Environment
Visits are tied to program
Houses: Live in support staff
Houses: Support staff on call
Therapy
Provided as Part of Program
Technology
Hardwired Computers
Students have Laptops
}
Education
College University or Community
University of North Carolina Asheville, ABTech
Accreditation
Nuts & Bolts
Call for more information
Call for more information
Call for more information
Insurance
Private / Self Pay
Mission Statement
At Foundations, we strive to create a full and rewarding life through an individualized combination of education, vocation training, community service, healthy lifestyle skill, relationship building, and participation in a genuine community of peers.